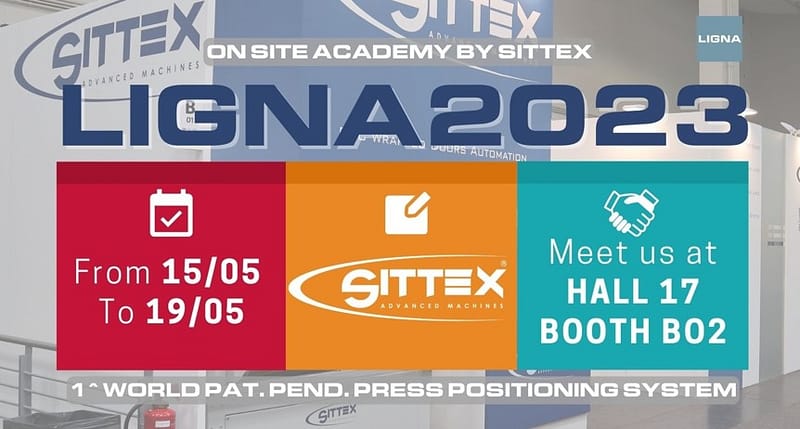 From 15 /05 to 19/05 we are in Hall 17 booth B02
LIGNA offers a unique overview of the entire value chain of wood processing and the wood industry.
It is the international showcase of innovations and the stage for world innovations.
The main themes of LIGNA also confirm its role as a trendsetter: transformation of woodworking, bioeconomy and prefabricated construction processes.
Trends are set at LIGNA!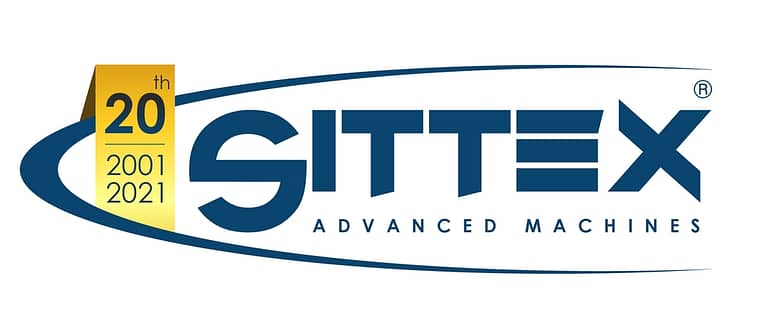 Sittex in 2021 celebrated 20 years of Leader in the PVC market!
We therefore introduced an opportunity for our customers to have all the possible know how relevant to the production floor.
We introduce to the world the On Site Academy!
Thanks to this initiative, side by side with the customer we transfer know how and solve all the production questions. This improves product quality and boosts our customers' profits.

New customer in Canada: Themodoor Quebec!
New press patented tray door positioning system.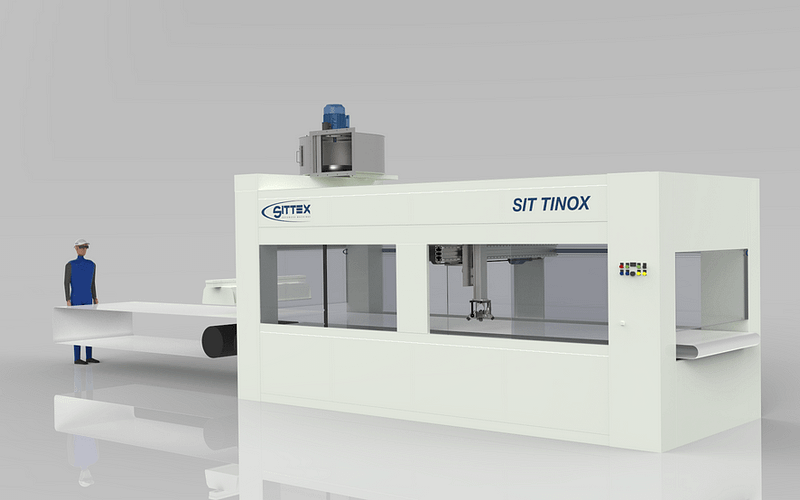 New Entry Spray Robot: SIT Tinox 3D
The world first low cost SPRAY ROBOT for edge and top. Glue OR Paint.
One side loading/unloading only one operator.
Upgradable to in line system with 2 operators 1 arm, 2 guns.
Dry filtration
Disposable conveyor
Plug and play installation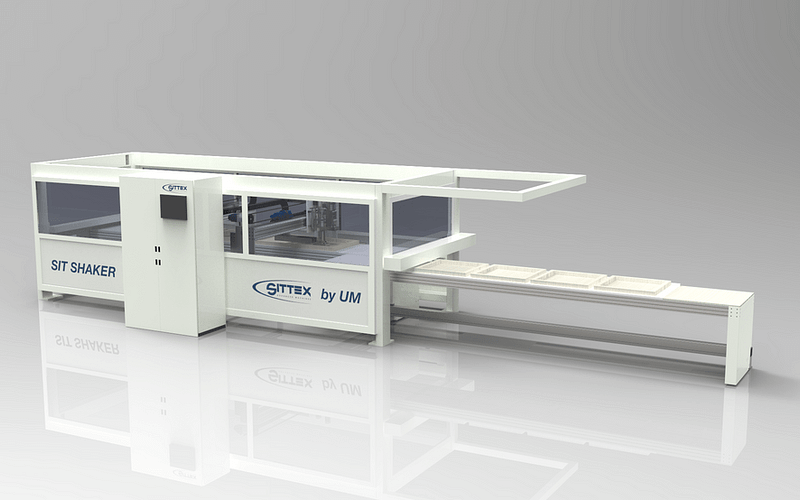 New Shaker Doors Sanding Machine: SIT-SHAKER 3D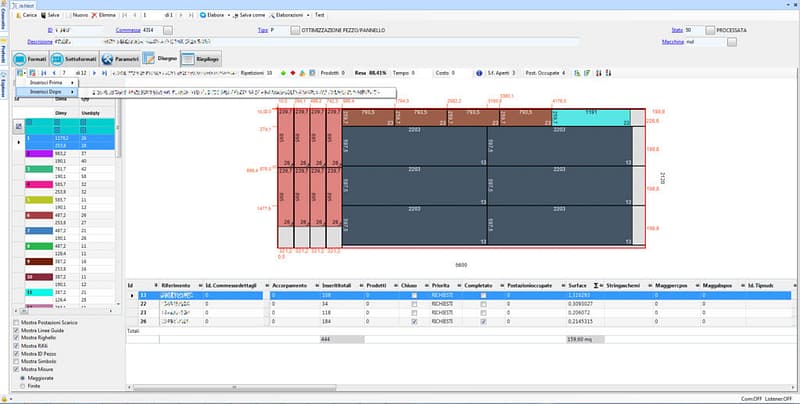 New OPTIMIZATION panels loading system for the best press
tray filling up.
Loading lay up on paper, screen or projected on infeed conveyor
Maximum press tray filling up, for highest foil saving
Higher press productivity
ERP link for AUTOMATIC door sizes transfer (and other batch informations : like foil code).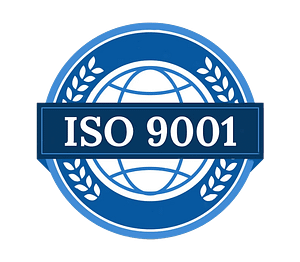 One of Sittex's goals is to achieve ISO 9001 Certification by 2023