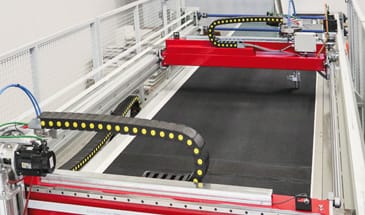 Bevel edge machine
Panels edge radius base coat corner sanding machine in preparation for final topcoat.
Film protection cutting
Protection film cutting machine for finished doors.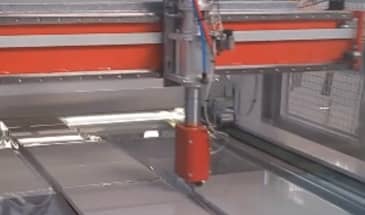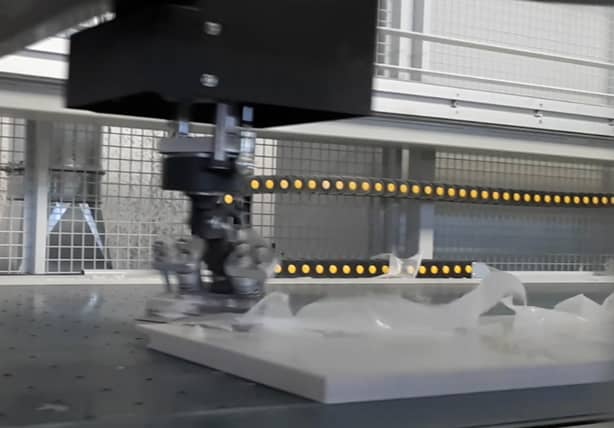 The only machine in the world capable of removing the liquid applied protection film from the door's melamine back side
It allows the gentle and precise removal of the protective film at a very high speed (15 m/min) ensuring high productivity.
The only machine in the world to remove the overspray from the doors back side, without any sanding operation
It solves quality problems without subsequent sanding. Allows further painting in significantly reduced times and cost.